Senior Vice President, Chief Financial Officer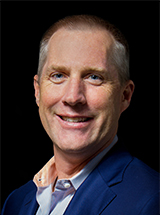 Neil Dougherty is senior vice president and Chief Financial Officer of Keysight Technologies. As CFO Dougherty leads the company's global finance operations including tax, treasury, and investor relations.
Dougherty joined Hewlett-Packard in 1996 as a financial analyst. He subsequently held division and business unit controllership positions with both H-P and Agilent before becoming Agilent's assistant treasurer in 2006. In 2010, Dougherty joined Corporate Development as a senior director where he was responsible for domestic and international acquisitions and divestitures. Dougherty was most recently Agilent Technologies' vice president and treasurer.
Dougherty holds an MBA from the University of Chicago Booth School of Business, and a B.A. in economics from the University of California, San Diego.