Senior Vice President, General Counsel and Secretary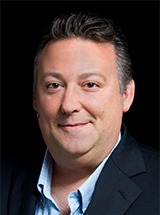 Stephen Williams is Senior Vice President, General Counsel and Secretary of Keysight Technologies, Inc. As general counsel, he leads Keysight's legal, compliance and customer contracts functions. In addition, Williams is secretary to Keysight's Board of Directors.
Prior to assuming his current position in 2013, Williams was Vice President, Assistant General Counsel and Assistant Secretary of Agilent Technologies, Inc. In this role, Williams and his team were responsible for providing legal counsel in the areas of mergers and acquisitions, corporate governance, securities, executive compensation and benefits, labor and employment, real estate, and stock plan administration matters.
Before joining Agilent in 2005, Williams spent ten years practicing corporate, securities, and merger and acquisition law with law firms in San Francisco and Wilmington, Delaware.
Williams received a B.S. degree in Aerospace Engineering from the University of Southern California and his J.D. from the University of Pennsylvania Law School. He is an active member of the California and Delaware bars.