Senior Vice President
President, Electronic Industrial Solutions Group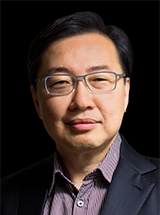 Gooi Soon Chai is senior vice president, Keysight, and president of the Electronic Industrial Solutions Group which addresses the automotive, energy, general electronics, manufacturing, and semiconductor businesses.
Gooi is also responsible for Keysight's Order Fulfillment, Global Sourcing and IT functions. This includes the end-to-end supply chain that encompasses Manufacturing Operations, Engineering, Technology Centers and Worldwide Logistics; Global Sourcing and Strategic Supplier Management; as well as IT infrastructure and application services.
Gooi was previously the president of Agilent Order Fulfilment for the company's Life Sciences, Chemical Analysis and Electronic Measurement business groups. He was responsible for leading efforts to leverage the company's strength in supply chain and engineering operations across the three business groups.
In 2006, he was named the vice president and general manager of the Electronic Instruments Business Unit (EIBU) at Agilent Technologies. In this role, he managed a diverse portfolio of businesses serving the general purpose, semiconductor, board-test and nanotechnology markets.
He holds a bachelor of science degree, with first class honors, in electrical and electronics engineering from the University of London, and a master of science degree in computing science from the Imperial College of Science and Technology, London.