September 1, 2015
Introduction
When working at microwave or millimeter-wave frequencies, the phrase "precise measurements" brings to mind a lab bench in a comfortable office. These days, more and more technicians and engineers need to make accurate measurements in less hospitable conditions: in a BTS during a snowstorm, aboard a ship sailing through rough seas, or at a satellite trailer in a sandstorm.
Many of these scenarios take place far from the equipment pool. Only the best gear—rugged, dependable and flexible—makes it into the field kit. Measuring up and earning a spot is the driving idea behind Keysight's FieldFox handheld analyzers. Increasingly, high-performance handheld analyzers are needed to test the power and bandwidth of jamming systems, check the alignment of antennas in point-to-point microwave links, and validate antenna and cable systems in commercial and military aircraft.
Inside and out, the FieldFox family was designed with these applications—and these end users—firmly in mind (Figure 1). To provide precision virtually everywhere, FieldFox delivers precise microwave and millimeter-wave measurements up to 50 GHz in a compact, 7.1-lb (3.2-kg) package: cable and antenna test, vector network analysis, spectrum analysis, power measurement, interference analysis, and vector voltage measurement.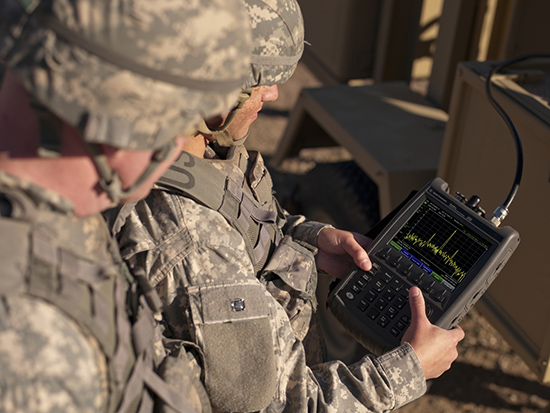 Figure 1: The FieldFox family is ideal for engineers and technicians who need to make precise measurements in tough environmental conditions.
Designing From the Ground Up
It's one thing to assemble a luggable analyzer that includes multiple functions. It's quite another to create a handheld instrument designed for the day-to-day workflows of technicians and engineers in the field. It's still another to provide on-the-go microwave and millimeter-wave measurements that agree with those made using Keysight benchtop analyzers.
Rather than trying to repurpose an existing benchtop instrument, the industrial and electronic design of FieldFox started with a clean sheet of paper. That meant getting out of the office and tagging along with techs and engineers in the field. As they performed routine maintenance, in-depth troubleshooting, and everything in between, we were there—observing, interviewing and listening.
Creating a truly field-worthy industrial design
We traveled to a variety of sites in vans, pickups and trucks. The "good" instruments often rode up front with the crew; other gear was often tossed into the cargo area of a van or the bed of a pickup. In all cases, the people, vehicles and instruments had to be equipped for a wide range of conditions—above ground or underground, day or night, rain or shine.
In FieldFox, these experiences translated into attributes that make it ready for the toughest conditions. To ensure durability in harsh environments, the completely sealed enclosure is compliant with US MIL-PRF-28800F Class 2 requirements. With no vents or fans in the case, FieldFox is type tested to meet IEC/EN 60529 IP53 requirements for protection from dust and water. It is also operable in explosive environments, passing type testing and meeting MIL-STD-810G, Method 511.5, Procedure I requirements.
The water-resistant chassis, keypad and case can withstand salty, humid environments and a temperature range of 14 to 131° F (–10 to +55° C). Gasket-sealed doors protect the instrument interfaces from moisture, and the dust-free design helps enhance instrument reliability. The case can also withstand shock and vibration, and a specially designed connector bay protects the RF connectors from damage due to drops or other external impacts.
Defining field-ready ergonomics
First-hand observations of on-the-go personnel provided deeper insights into practical, meaningful decisions about ergonomics. For example, a nonslip rubber grip—built into the case—not only fits securely into the user's hands, it also prevents the analyzer from sliding off the hood of a vehicle. The front-panel buttons are large enough to easily operate while wearing gloves (Figure 2).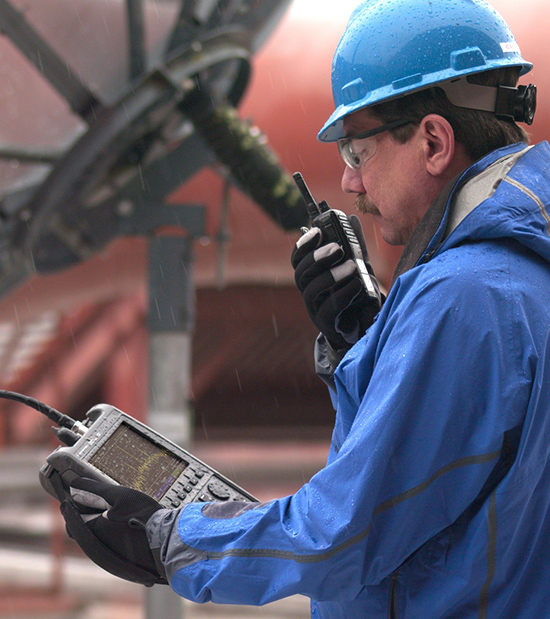 Figure 2: FieldFox is a handheld instrument designed for the day-to-day workflows of technicians and engineers in the field.
The vertical or "portrait" orientation and 7.4-inch (188 mm) width makes FieldFox easy to hold. Coupling that with a carefully designed keypad layout makes it easy for a user to operate FieldFox with their thumbs. Also, a weight of up to 7.1 pounds (3.2 kg) makes FieldFox easier to carry than similar analyzers.
Because FieldFox may be used day or night, inside or outside, we included a bright, low-reflective display and five display modes that optimize viewing under a wide range of lighting conditions. The keys are also backlit to enable operation in darkness.
Applying Keysight's measurement science
The electronic design of FieldFox is a classic example of what Keysight can do. Before FieldFox, our technology portfolio included a host of high-performance chips that delivered best-in-class measurement performance. For FieldFox, our best measurement scientists extended those technologies to provide high performance with low power consumption. The result: FieldFox consumes about 16 W and typically lasts 3.5 hours on a single charge. And because it consumes just 16 W of power, the enclosure can be completely sealed.
Filling the Gaps
There are other handheld analyzers on the market. Beyond our own technological assessments, we also asked end users about their opinions and experiences. They identified four key issues with handhelds they had tried or were using:
Most are not designed to operate in real-world moisture, rain, humidity, dust or temperature changes.
Most have a too-short battery life.
Field measurements seldom agree with lab or production-line results.
It's difficult if not impossible to make accurate signal-power measurements when the ambient temperature is fluctuating.
FieldFox fills all these gaps.
Leveraging Our Microwave Heritage
A FieldFox analyzer contains capabilities borrowed from Keysight's benchtop analyzers, many of which are today's best microwave and millimeter-wave instruments (Figure 3). By providing levels of precision not available in any other handheld instruments, FieldFox ensures greater confidence in results.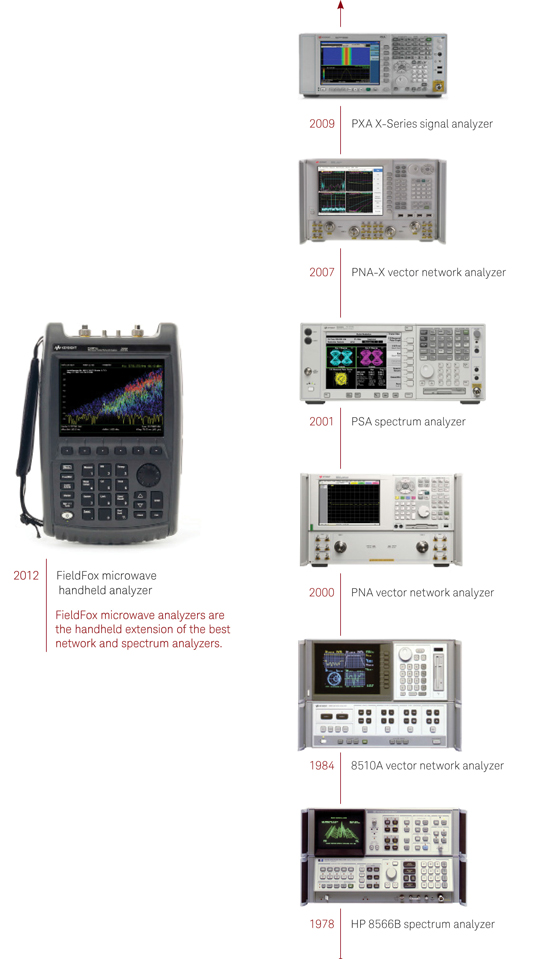 Figure 3: FieldFox microwave and millimeter-wave analyzers are the handheld extension of our most innovative network and spectrum analyzers.
In network analysis, built-in calibration engines leverage extremely accurate algorithms from high-end vector network analyzers (VNAs), enabling precise and repeatable measurements in the field. Our approach to calibration hardware is borrowed from benchtop VNAs: building CalReady standards into the instrument enables precise measurements in the field and eliminates the need to carry open-short-load (OSL) cal kits (Figure 4). To further enhance instrument accuracy, our QuickCal capability extends the measurement plane to the end of the cable.1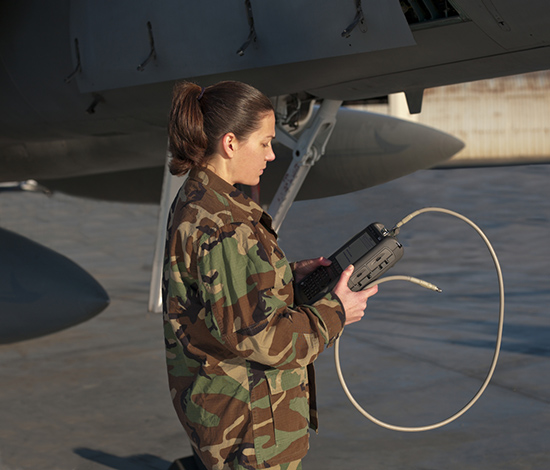 Figure 4: Built-in calibration standards and alignment procedures enable precise measurements in the field.
To enhance spectrum analysis, we ported the PowerSuite measurements from Keysight spectrum and signal analyzers to the FieldFox handheld spectrum analyzers. This enables users to make fast, accurate one-button power measurements of channelized communication systems with ease and confidence. To enhance amplitude accuracy, FieldFox uses our InstAlign signal-substitution process to apply internal calibration signals at any frequency in the band.
1Note: QuickCal is not available on the N9950A, N9951A and N9952A models.
Conclusion
Every piece of gear in a field kit has to prove its worth. Measuring up and earning a spot is the driving idea behind our FieldFox handheld microwave and millimeter-wave analyzers. They're equipped to handle routine maintenance, in-depth troubleshooting and anything in between. Better yet, FieldFox delivers precise microwave and millimeter-wave measurements virtually anywhere technicians and engineers need to go. When they add FieldFox to their kit, they literally carry precision with them.
About Keysight Technologies
Keysight Technologies (NYSE:KEYS) is a global electronic measurement technology and market leader helping to transform its customers' measurement experience through innovations in wireless, modular, and software solutions. Keysight's electronic measurement instruments, systems, software and services are used in the design, development, manufacture, installation, deployment and operation of electronic equipment. The business had revenues of $2.9 billion in fiscal year 2014. Information about Keysight is available at www.keysight.com.
RELATED INFORMATION