Introducing Agilent's Power Device Capacitance Analyzer
The following product photos are available for use by the media, based on the Keysight Photography Use Policy.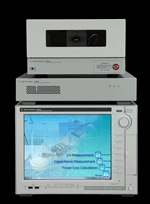 Image 1:
The Agilent B1507A Power Device Capacitance Analyzer provides a complete solution for power device capacitance evaluation. The B1507A can help power device development engineers maximize product value and performance by revealing detailed device characteristics. It can also help power electronic circuit designers maximize their products' value by helping them to select the optimal power devices for their applications.
Low-JPEG Download (0.6MB)
High-JPEG Download (3.1MB)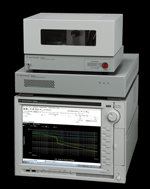 Image 2:
The B1507A can help identify substandard devices under actual circuit operating voltage biases (up to 3 kV). This is an ideal complement to conventional IV test equipment (such as curve tracers) that do not have either capacitance or leakage testing capabilities.
Low-JPEG Download (0.7MB)
High-JPEG Download (2.7MB)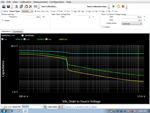 Image 3:
B1507A's unique software interface allows to characterize devices without going through any formal training. Integrated switching circuitry within the test fixture supports fully-automated testing, with the ability to automatically make the correct connections for all types of capacitance measurements.
Low-JPEG Download (0.4MB)
Related Information
How do I download images: