Agilent Technologies' portfolio of hardware and software test solutions for DOCSIS testing
The following product photos are available for use by the media, based on the Keysight Photography Use Policy.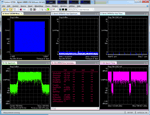 Image 1:
Agilent's 89600 Vector Signal Analysis (VSA) software supports DOCSIS 3.1 signal demodulation and analysis.
Low-JPEG Download (0.6MB)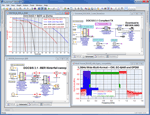 Image 2:
Agilent's SystemVue software provides a fully coded DOCSIS 3.1 compliant simulation library, used for generating waveforms with the M8190A AWG as well as BER investigation.
Low-JPEG Download (0.9MB)
Related Information
How do I download images: