CXPI Triggering and Decode
The following product photos are available for use by the media, based on the Keysight Photography Use Policy.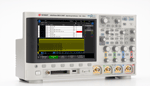 Image 1:
CXPI (clock extension peripheral interface) decoding and triggering options on Keysight InfiniiVision 3000T and 4000 X-Series oscilloscopes.
Low-JPEG Download (0.1MB)
High-JPEG Download (1.2MB)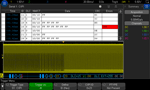 Image 2:
CXPI hardware triggering with time-correlated decode trace and protocol lister table.
Low-JPEG Download (0.2MB)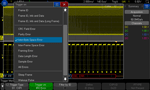 Image 3:
Extensive CXPI trigger selections including various error conditions.
Low-JPEG Download (0.2MB)
Related Information
How do I download images: