Introducing Keysight's FieldFox Cable Test Options
The following product photos are available for use by the media, based on the Keysight Photography Use Policy.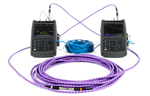 Image 1:
Engineers and technicians can use FieldFox's new Extended Range Transmission Analysis Option to make very accurate cable loss measurements without calibration and warm up.
Low-JPEG Download (0.4MB)
High-JPEG Download (9.2MB)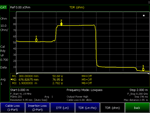 Image 2:
FieldFox's new TDR Option is useful in not only identifying the location of faults along cables, but also the nature of the fault.
Low-JPEG Download (0.2MB)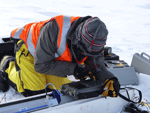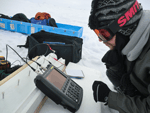 Related Information
How do I download images: