Agilent Technologies' FieldFox Handheld Combination Analyzers for Precision Radar Performance Validation
The following product photos are available for use by the media, based on the Keysight Photography Use Policy.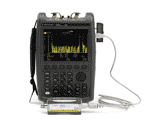 Image 1:
Agilent's FieldFox combo analyzers offer all functionality required to perform precision radar system RF and microwave performance validation in the field.
Low-JPEG Download (0.3MB)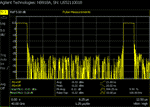 Image 2:
Pulse measurement mode with the U202XXA peak power sensors automatically captures and characterizes pulses to 40 GHz.
Low-JPEG Download (0.3MB)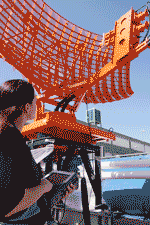 Image 3:
Using FieldFox analyzers, civil aviation authorities worldwide now have the ability to dramatically reduce their cost-of-test, while increasing the uptime of their mission critical systems. Photo courtesy of INDRA S.A.
Low-JPEG Download (1.4MB)
High-JPEG Download (7.4MB)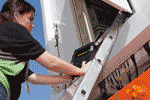 Image 4:
FieldFox simplifies the task of accurately characterizing radar system LRUs (Line Replicable Units). Photo courtesy of INDRA S.A.
Low-JPEG Download (0.6MB)
High-JPEG Download (5.9MB)
Related Information
How do I download images: