Keysight Technologies Fellows
The following product photos are available for use by the media, based on the Keysight Photography Use Policy.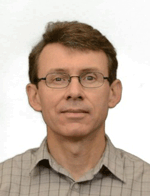 Bill Anklam
Bill Anklam works in the measurement technology section of Keysight's Technology Leadership Organization where he is doing research in signal processing architecture. He has a Bachelor of Science degree in electrical engineering from Iowa State University and Master of Science and Engineer degrees in electrical engineering from Stanford University. With more than 30 years of experience, Bill has made significant contributions in the development of signal processing devices and techniques.
Low-JPEG Download (0.1MB)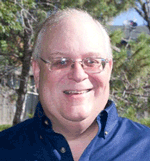 Lee Barford
Lee Barford works in Keysight Laboratories where he is doing research in parallel computing and related technologies. He holds a doctorate in computer science from Cornell University and has made significant technology contributions in a wide range of technical domains including X-ray inspection, model-based test and communications network test.
Low-JPEG Download (0.1MB)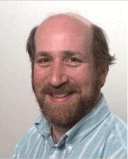 Joel Dunsmore
Joel Dunsmore works in Keysight's Component Test Division. Joel has more than 34 years of experience and is internationally recognized as a measurement expert. He is the author of 'Handbook of Microwave Component Measurements' as well as numerous technical papers. Joel earned his doctorate from the University of Leeds, holds 25 patents and served as a Keysight mentor to several universities, including the Berkeley Wireless Research Center.
Low-JPEG Download (0.1MB)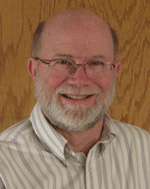 George Moore
George Moore works in Keysight Laboratories where his emphasis is in signal processing and communications. He holds Bachelor and Master degrees from Mississippi State University and a doctorate from Purdue University. George has almost 40 years of experience working in industrial, governmental and consulting concerns. During his 20 years with HP, Agilent and Keysight, George has made major contributions in the areas of software defined radio and signal processing.
Low-JPEG Download (0.2MB)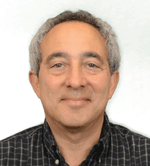 David E. Root
David E. Root, who also is an IEEE Fellow, works in Keysight Laboratories. His pioneering contributions are characterized by interoperable solutions that unite nonlinear modeling, large-signal simulation, and advanced measurements for new Keysight technical capabilities and business opportunities. He earned Bachelor of Science degrees in physics and mathematics, and a doctorate in physics from the Massachusetts Institute of Technology.
Low-JPEG Download (0.2MB)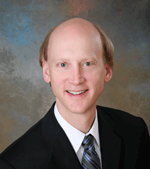 Related Information
How do I download images: