Agilent M9099 Waveform Creator Software, Release 2.0
The following product photos are available for use by the media, based on the Keysight Photography Use Policy.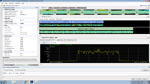 Image 1:
M9099 Waveform Creator 2.0 provides a new output waveform spectrum display that allows for a preview of final waveforms.
Low-PNG Download (0.2MB)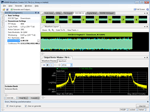 Image 2:
The Waveform Creator 2.0 DOCSIS 3.1 modulation plug-in provides the simplest and most comprehensive waveform creation tool for upstream and downstream signals, in compliance with the latest DOCSIS 3.1 cable modem standards.
Low-PNG Download (0.1MB)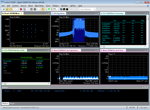 Image 3:
With Waveform Creator 2.0, 89600 VSA setup files can be created automatically to easily demodulate and analyze signals for DOCSIS 3.1 cable modem design and test.
Low-PNG Download (0.1MB)
Related Information
How do I download images: