Keysight Technologies PXIe Digital Stimulus Response (M9195A)
The following product photos are available for use by the media, based on the Keysight Photography Use Policy.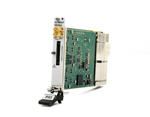 Image 1:
Introducing Keysight's new high-speed PXIe DSR with 16 bidirectional channels for synchronized, cyclized digital data, static digital IO or parametric measurements. The powerful pattern cyclizer technology enables Keysight's unique on-the-fly pattern creation for single site or up to 4 independent multi-sites with high voltage channels and open drain pins for simultaneous device test.
Low-JPEG Download (0.2MB)
High-JPEG Download (0.7MB)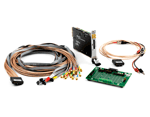 Image 2:
Accessories and cables designed for easy, accurate and reliable digital IO connections for the M9195A PXIe Digital Stimulus Response.
Low-JPEG Download (0.2MB)
High-JPEG Download (0.9MB)
Related Information
How do I download images: