Keysight Technologies MXA X-Series Signal Analyzer
The following product photos are available for use by the media, based on the Keysight Photography Use Policy.
Image 1:
Evaluate code-domain power display (upper left) while simultaneously viewing power vs. time (upper right), symbol constellation (lower left), and modulation metrics (lower right).
Low-JPEG Download (0.5MB)
Image 2:
Real-time spectrum analysis allows you to see, capture and understand the most elusive signals—known or unknown.
Low-JPEG Download (0.6MB)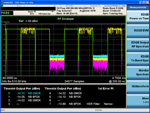 Image 3:
Reduce the time spent on signal simulation by using GSM/EDGE – EDGE Power vs. Time.
Low-JPEG Download (0.5MB)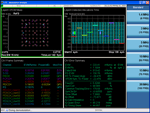 Image 4:
LTE downlink modulation analysis measurement showing constellation, detected allocation, frame summary, and error summary information. Measurements are color-coded based on channel type for ease of troubleshooting.
Low-JPEG Download (0.7MB)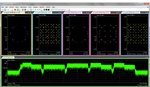 Image 5:
Fully characterize up to 5 component carriers—simultaneously.  Set up the measurement parameters and view different measurements on each component carrier.
Low-JPEG Download (0.3MB)
High-JPEG Download (0.6MB)

Related Information
How do I download images: