Semi-anechoic EMC test chamber
The following product photos are available for use by the media, based on the Keysight Photography Use Policy.
Image 1:
The expanded EMC lab features a 1300 sq. ft. 5-meter semi-anechoic chamber and additional EMC test stations.
Low-JPEG Download (0.5MB)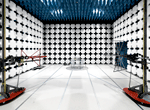 Image 2:
Dual antennas.jpg (EMC_Chambers_1) - The 5-meter semi-anechoic EMC chamber reduces test time and features dual antennas.
Low-JPEG Download (0.7MB)
High-JPEG Download (1.4MB)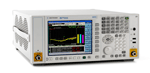 Image 3:
N9038A MXE EMI receiver.jpg - Agilent N9038A MXE is a standards-compliant EMI receiver and diagnostic signal analyzer.
Low-JPEG Download (0.3MB)
High-JPEG Download (0.7MB)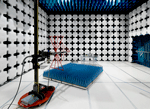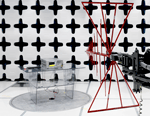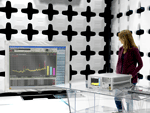 Related Information
How do I download images: