Keysight Introduces Faster SS-OCT Options for its 12-bit High-Speed Data Acquisition PCIe Card
The following product photos are available for use by the media, based on the Keysight Photography Use Policy.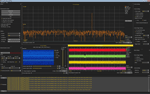 Image 1:
Screenshot of Keysight dedicated SS-OCT GUI development tool illustrating a low noise floor OCT signal, with FFT in the top window, B-scan image, bottom left, and the raw signal data, bottom right.
Low-JPEG Download (0.3MB)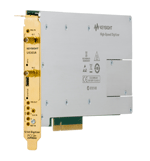 Image 2:
Keysight U5303A PCIe high-speed digitizer with the new swept source optical coherence tomography (SS-OCT) options running at up to 1 GS/s.
Low-JPEG Download (0.4MB)
High-JPEG Download (1.4MB)
Related Information
How do I download images: