Signal Optimizer Software - Keysight's All-in-One Solution for Designing and Evaluating 5G Candidate Waveforms
The following product photos are available for use by the media, based on the Keysight Photography Use Policy.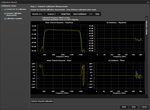 Image 1:
Transmit calibrations with the fully-guided calibration wizard within Signal Optimizer.
Low-JPEG Download (0.3MB)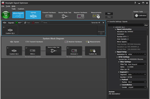 Image 2:
The Signal Optimizer main menu with a block diagram view.
Low-JPEG Download (0.2MB)
Related Information
How do I download images: