Keysight Introduces Next-Generation 6½, 7½ Digit Performance Digital Multimeters (DMMs)
The following product photos are available for use by the media, based on the Keysight Photography Use Policy.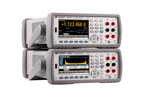 Image 1:
Keysight's next-generation 34465A 6½  and 7½ 34470A digit performance Truevolt Series digital multimeters (DMMs) are the latest additions to the Truevolt Series. Both models offer three acquisition modes: continuous running for typical measurements, data logging for easier trend analysis, and a digitizing for capturing transients.
Low-JPEG Download (0.3MB)
High-JPEG Download (5.7MB)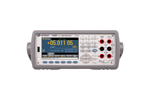 Image 2:
The Keysight 6½ digit 34465A Truevolt DMM offers engineers a new higher-performance 6½ digit class of DMM and provides higher speed, better accuracy and more memory.
Low-JPEG Download (0.2MB)
High-JPEG Download (3.0MB)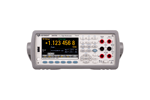 Image 3:
The Keysight 7½ digit Truevolt 34470A digital multimeter is a new product category of DMMs for Keysight and provides even greater resolution and accuracy, a requirement for today's most challenging devices.
Low-JPEG Download (0.2MB)
High-JPEG Download (3.0MB)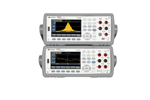 Image 4:
The Keysight 34460A and 34461A Truevolt Series DMMs feature a graphical color display that gives engineers a multiple views of their data. They can easily view numerical readings, long-term trends (34461A only), measurement histograms and statistical information.
Low-JPEG Download (0.2MB)
High-JPEG Download (4.3MB)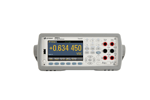 Image 6:
Keysight's BenchVue software used with the Truevolt Series digital Multimeters lets engineers control, capture and view Keysight's DMMs simultaneously with other Keysight bench instruments and with no additional programming. With a single click, engineers can transfer data to a PC via USB, LAN or GPIB for additional viewing and analysis.
Low-JPEG Download (0.2MB)
High-JPEG Download (1.1 MB)
Related Information
How do I download images: