Agilent Technologies PCIe Digitizers with real-time processing capabilities
The following product photos are available for use by the media, based on the Keysight Photography Use Policy.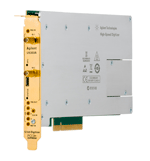 Image 1:
Agilent U5303A PCIe high-speed digitizer, 2 channels, 12-bit, up to 3.2 GS/s, DC up to 2 GHz bandwidth with real-time averaging and peak detection options.
Low-JPEG Download (0.5MB)
High-JPEG Download (0.6MB)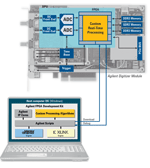 Image 2:
The Agilent U5340A FPGA Development Kit provides the tools you need to create, optimize, download and debug high-performance algorithms that run within the Agilent high-speed digitizer.
Low-JPEG Download (1.4MB)
High-JPEG Download (1.7MB)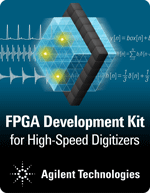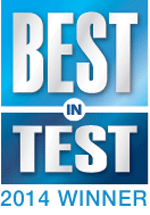 Image 4:
The Agilent U5303 PCIe digitizer won the 2014 Best in Test winner in the category data acquisition.
Low-JPEG Download (0.1MB)
Related Information
How do I download images: