Agilent Technologies U7231B-3NL DDR3 and LPDDR3 Debug Tool
The following product photos are available for use by the media, based on the Keysight Photography Use Policy.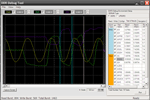 Image 1:
JEDEC measurement result with statistical report of minimum, mean and maximum to do margin testing.
Low-JPEG Download (0.3MB)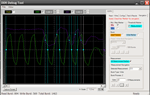 Image 2:
Measurement markers indicate the setup time measurement on write cycle, tDS with AC DC voltage measurement threshold as per the JEDEC specification.
Low-JPEG Download (0.2MB)
Related Information
How do I download images: