Keysight UXA Signal Analyzer
The following product photos are available for use by the media, based on the Keysight Photography Use Policy.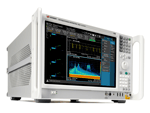 Image 1:
Keysight's UXA X-Series signal analyzer combines industry-leading phase noise performance as well as 510-MHz analysis and real-time bandwidths to provide wider, deeper views of elusive wideband signals.
Low-JPEG Download (0.5MB)
High-JPEG Download (2.9MB)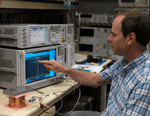 Image 2:
The Keysight UXA's purity and accuracy in signal analysis enables designers working on the most sophisticated aero/defense systems to understand what's happening inside their device and prove that it's meeting or exceeding its performance goals.
Low-JPEG Download (0.4MB)
High-JPEG Download (2.1MB)
Related Information
Backgrounder:
How do I download images: