Agilent Technologies' X-Series Signal Analyzer Enhancements
The following product photos are available for use by the media, based on the Keysight Photography Use Policy.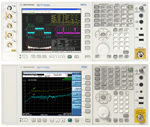 Image 1:
The Agilent MXA and EXA signal analyzers continue to redefine the best-in-class standards for mid-range signal analyzers.
Low-JPEG Download (0.8MB)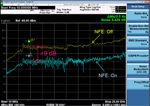 Image 3:
The atomic frequency reference (AFR) option accessory attaches to the Agilent MXA/EXA and offers extremely high long-term frequency stability.
Low-JPEG Download (0.4MB)
Low-PNG Download (0.6MB)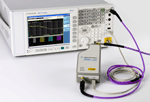 Image 4:
Adding an Agilent M1970 smart mixer extends the Agilent MXA to 110 GHz, and up to 1.1 THz with a VDI frequency extender.
Low-JPEG Download (0.4MB)
Related Information
How do I download images: