Keysight Technologies, Cascade Microtech Celebrate 25 Years of Solving Customers' Semiconductor R&D Challenges
The following product photos are available for use by the media, based on the Keysight Photography Use Policy.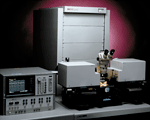 Image 1:
In 1999 Keysight (as Agilent) introduced the world's first broadband, single sweep on-wafer measurements with the 8510XF using a Cascade Microtech Summit 9000 wafer probing solution and ACP-110 probes.
Low-JPEG Download (0.1MB)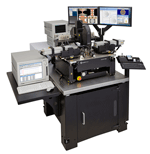 Image 2:
This photo shows a typical configuration of a turn-key wafer level measurement solution containing Keysight measurement instruments and the Cascade Microtech Summit 12000 probe station and Infinity probes.
Low-JPEG Download (0.4MB)
High-JPEG Download (0.8MB)
Related Information
How do I download images: