Agilent Technologies U1450A/60A Series handheld insulation resistance testers, U1451A, U1452A, U1452AT, U1453A, U1461A, preventive maintenance
The following product photos are available for use by the media, based on the Keysight Photography Use Policy.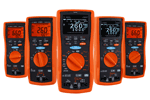 Image 1:
The U1450A/60A Series insulation resistance testers measure insulation resistance for motors, generators, transformers and cables. All models are certified to IP 67, making them water proof, dust proof and drop proof up to 10 feet (3 meters).
Low-JPEG Download (0.5MB)
High-JPEG Download (4.5MB)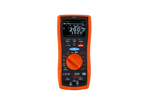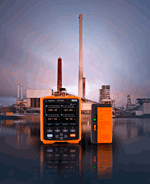 Image 3:
By attaching the new U1117A infrared-to-Bluetooth® adapter to Agilent handheld meters, engineers can remotely view and log test measurement from the new U1115A remote logging display (100 meters), iOS/Android smart devices or on a Windows PC.
Low-PNG Download (1.9MB)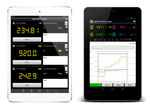 Image 4:
The remote link solution comes with complimentary software applications, the Agilent Mobile Meter and Agilent Mobile Logger for both iOS and Android smart devices.
Low-PNG Download (0.2MB)
High-PNG Download (0.5MB)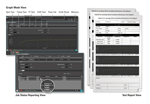 Image 5:
With the remote link solution, data logging and monitoring activities can also be performed on a Windows PC with the Agilent Handheld Meter Logger software.
Low-JPEG Download (1.2MB)
High-JPEG Download (1.8MB)
Related Information
How do I download images: