Keysight Technologies N8834A MultiScope Application Software
The following product photos are available for use by the media, based on the Keysight Photography Use Policy.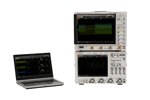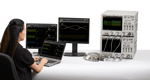 Image 2:
Analyze data on PC. User can either connect to live data for online analysis via hosted mode or save the setup file to be viewed offline via offline mode.
Low-JPEG Download (0.2MB)
High-JPEG Download (6.0MB)
Related Information
How do I download images: