Agilent LTE/LTE-Advanced Multi-Channel PXI-Based Test Solution
The following product photos are available for use by the media, based on the Keysight Photography Use Policy.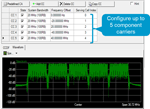 Image 1:
Agilent Signal Studio for LTE/LTE-Advanced software showing a 5 component carrier configuration.
Low-PNG Download (0.1MB)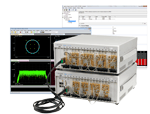 Image 2:
The Agilent LTE/LTE-Advanced 4x4 PXI-based test solution accelerates multi-channel configuration test system setup and allows for deeper insight into complex carrier aggregation and spatial multiplexing MIMO designs.
Low-PNG Download (1.5MB)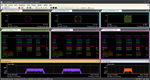 Image 3:
The Agilent 89600 VSA software enables in-depth analysis of LTE-Advanced signals.
Low-PNG Download (0.3MB)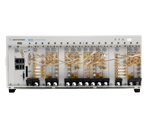 Image 4:
The Agilent LTE/LTE-Advanced 2x2 PXI-based test solution hardware includes a chassis with 2 M9391A PXIe VSAs and 2 M9381A PXIe VSGs, with the M9036A embedded controller.
Low-PNG Download (1.0MB)
Related Information
How do I download images: