Keysight Technologies, Inc. Multi-Emitter Scenario Generation, Reference Solution
The following product photos are available for use by the media, based on the Keysight Photography Use Policy.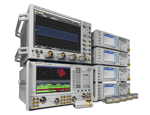 Image 1:
Quickly and accurately simulate realistic and dynamic radar threats at a fraction of the cost of similar multi-emitter scenario generation systems.
Low-JPEG Download (0.5MB)
High-JPEG Download (1.6MB)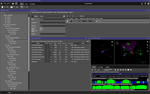 Image 2:
Using the Signal Studio GUI, easily configure radar parameters such as frequency, amplitude, antenna scan, pulse repetition interval, and then interleave multiple radar threat-emitters.
Low-JPEG Download (0.3MB)
High-JPEG Download (0.7MB)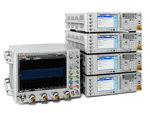 Image 3:
Calibration configuration for aligning the different UXGs in time, amplitude and phase. Two other lower cost options are available.
Low-JPEG Download (0.2MB)
High-JPEG Download (2.0MB)
Related Information
How do I download images: