Agilent Technologies U8480 Series USB thermocouple power sensors, U8481A, U8485A, U8487A, U8488A, average power, high frequency, power measurement, analysis
The following product photos are available for use by the media, based on the Keysight Photography Use Policy.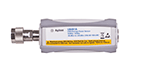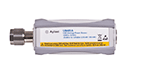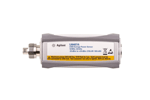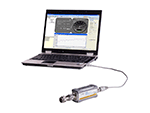 Image 5:
U8480 Series USB thermocouple power sensors are bundled with the N1918A Power Panel software. The N1918A-100 Power Analyzer, with advanced features, is available for purchase separately.
Low-JPEG Download (0.1MB)
High-JPEG Download (3.9MB)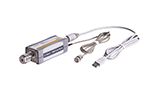 Image 6:
The U8480 Series comes with built-in trigger in function, allowing you to connect an external trigger signal from a signal source or DUT directly to the USB sensor.
Low-JPEG Download (0.1MB)
High-JPEG Download (1.8MB)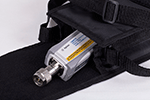 Related Information
How do I download images: