Keysight Technologies' 10 New PXIe Instruments Enable Research of 5G and Aerospace/Defense Technologies
New class of PXIe arbitrary waveform generators, digitizers and oscilloscopes provide up to 1 GHz bandwidth for complex baseband IQ signal generation and analysis
The following product photos are available for use by the media, based on the Keysight Photography Use Policy.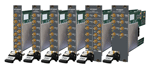 Image 1:
Keysight M310XA, M320XA, M330XA. Keysight's FPGA programmable AWGs and Digitizer with highest channel density in a single PXIe slot. Key applications: Wireless electronic designs, quantum computing, MIMO, narrowband radar, electronic warfare, 5G.
Low-JPEG Download (0.2MB)
High-JPEG Download (0.5MB)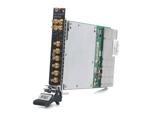 Image 2:
Keysight M9336A Arbitrary Waveform Generator – a single slot PXIe AWG with up to 1 GHz bandwidth and highly synchronized channels for wideband and high resolution waveforms. Key applications: wireless, radar, satellite transceivers, modulators, multi-channel arbitrary waveform generation, 5G.
Low-JPEG Download (0.1MB)
High-JPEG Download (0.3MB)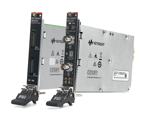 Image 3:
Keysight M924xA oscilloscopes - the market's first full-featured oscilloscopes in PXI offers up to 1 GHz bandwidth for superior troubleshooting and testing. Key applications: general purpose.
Low-JPEG Download (0.2MB)
High-JPEG Download (0.4MB)
Related Information
How do I download images: