Keysight Technologies Unveils the First Design, Test Software Platform that Integrates Simulation, Design, Test Workflows
The following product photos are available for use by the media, based on the Keysight Photography Use Policy.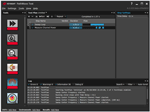 Image 1:
Keysight PathWave Test provides an environment to launch a portfolio of powerful measurement, test automation and data management tools.
JPEG Download (0.3MB)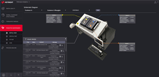 Image 2:
Keysight PathWave Analytics comes with built-in predictive algorithms used to identify fixture and equipment failure before they occur.
Low-JPEG Download (0.1MB)
High-JPEG Download (0.3MB)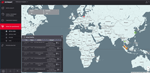 Image 3:
With Keysight PathWave Analytics, you can achieve a united global view, incorporating multiple data sources to get real-time feedback.
Low-JPEG Download (0.2MB)
High-JPEG Download (0.5MB)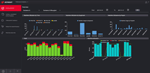 Image 4:
Keysight PathWave Analytics performs advanced analytics to help you predict downtimes and mitigate risks of failure.
JPEG Download (0.1MB)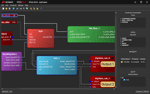 Image 5:
Keysight PathWave FPGA is a system-level FPGA development environment that allows customers to create, deploy, and simulate their custom hardware-acceleration directly into instruments.
JPEG Download (0.2MB)
Related Information
How do I download images: