Keysight IoT Device Battery Life Optimization solution
The following product photos are available for use by the media, based on the Keysight Photography Use Policy.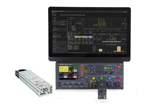 Image 1:
The X8712A, an integrated solution designed to help IoT device makers optimize battery life of their devices.
PNG Download (3.1MB)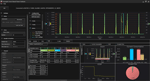 Image 2:
The KS833A1A Event-based Power Analysis- dedicated software of the X8712A.
JPEG Download (3.1MB)
Related Information
How do I download images: