Keysight Technologies Collaborates with Leading Research Centers in Europe, Middle East, Africa, India to Reach Milestone in Low-Frequency Noise Measurement
The following product photos are available for use by the media, based on the Keysight Photography Use Policy.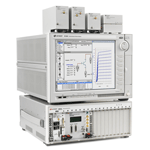 Image 1:
The Keysight A-LFNA is shown here paired with the Keysight B1500 Semiconductor Device Analyzer, used as a source measurement unit (SMU).
JPEG Download (0.6MB)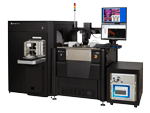 Image 2:
The Keysight A-LFNA software runs on top of the Keysight WaferPro Express facilitating automated on-wafer measurements with a number of probe stations, including this latest CM300 from Cascade Microtech.
Low-JPEG Download (0.2MB)
High-JPEG Download (1.4MB)
Related Information
How do I download images: