Keysight's Advanced Curve Tracer Packages for its B1506A Power Device Analyzer
The following product photos are available for use by the media, based on the Keysight Photography Use Policy.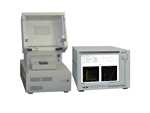 Image 1:
The Keysight B1506A Power Device Analyzer IV Packages (H20/H50/H70) are complete solutions for characterizing the IV measurement for both packaged devices and on-wafer devices at a price that's comparable to traditional curve tracers.
Low-JPEG Download (0.1MB)
High-JPEG Download (1.1MB)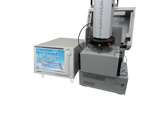 Image 2:
The Keysight B1506A meets all of today's power device temperature testing challenges. It works with the inTEST thermal plate and thermostream to provide fast and automated device characterization across the -50°C to +250℃ temperature range.
Low-JPEG Download (0.1MB)
High-JPEG Download (2.1MB)
Related Information
How do I download images: