Keysight Technologies CAN FD and SENT Triggering and Decode, DSOX4AUTO and DSOX4SENSOR for 4000 X-Series Oscilloscopes
The following product photos are available for use by the media, based on the Keysight Photography Use Policy.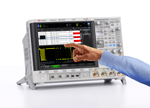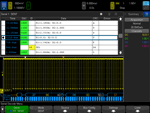 Image 2:
The SENT (single edge nibble transmission) option (DSOX4SENSOR) provides decoding of fast and slow chanel serial data, and also offers extensive triggering selections.
Low-JPEG Download (0.3MB)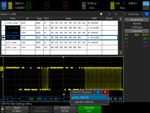 Image 3:
The AUTO option for InfiniiVision 3000T, 4000, and 6000 X-Series oscilloscopes provides triggering and decoding for both ISO and non-ISO CAN FD (Controller Area Network with Flexible Data-Rate).
Low-JPEG Download (0.2MB)
Related Information
How do I download images: