Keysight's Software Donation to South Korea's Chungnam National University
The following product photos are available for use by the media, based on the Keysight Photography Use Policy.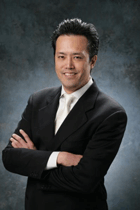 Image 1:
Jun Chie is the general manager and vice president of Keysight's Asia-Pacific Field Operations.
Low-JPEG Download (0.1MB)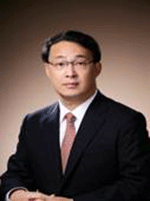 Image 2:
Duk-Kwon Yoon is Keysight's country general manager in South Korea.
Low-JPEG Download (3KB)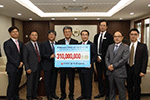 Image 3:
At a ceremony held August 18 at Chungnam National University (CNU), Keysight donated three sets of RF/MW simulation software to CNU. Shown here on the right side of the photo presenting the donation from Keysight is, from left, Duk-Kwon Yoon (South Korea country sales manager), Jun Chie (AP region sales manager), Dong-Hee Kim (South Korea EEsof sales manager), and Jun Lee (Asia EEsof market development manager. On the left side of the photo are representatives of CNU, from the right, Sang-Chul Jung (president of CNU), Dr. Kyung-Whan Yeom (professor of CNU) and other 2 professors.
Low-JPEG Download (34KB)
Related Information
How do I download images: