Introducing Keysight's PXIe Multiport Vector Network Analyzer
The following product photos are available for use by the media, based on the Keysight Photography Use Policy.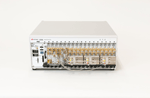 Image 1:
The Keysight M9485A PXI Multiport VNA offers best-in-class, fast measurement speed and wide dynamic range, as well as the Keysight VNA's common high stability and low trace noise for multiport testing.
Low-JPEG Download (0.1MB)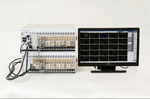 Image 2:
The M9485A supports up to 24-port configurations. Users can easily increase or decrease the number of ports by adding, re-assigning, or removing modules in the system according to current and future test needs.
Low-JPEG Download (0.1MB)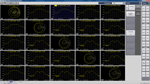 Image 3:
The M9485A uses the latest Keysight VNA software platform. It helps you set and measure multiple traces easily and intuitively. Up to 200 measurement channels and unlimited trace setups enable setting flexible multiport measurements. A guided calibration menu and copy channel feature enable full N-port calibrations and set stimulus conditions quickly.
Low-JPEG Download (0.5MB)
High-JPEG Download (1.3MB)
Related Information
How do I download images: