X-Series Measurement Applications for the UXA Signal Analyzer
The following product photos are available for use by the media, based on the Keysight Photography Use Policy.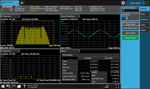 Image 1:
Get the most accurate analysis on amplitude-, frequency-, or phase-modulated signals on the UXA with the analog demodulation measurement app (N9063C).
Low-JPEG Download (0.2MB)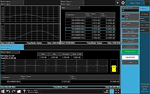 Image 2:
Clearly see the noise figure and gain of your device in graphic, numeric, and meter views on the UXA with the noise figure measurement app (N9069C).
Low-JPEG Download (0.2MB)
Related Information
How do I download images: