Keysight Technologies N6462A-3FP DDR4 and N6462A-4FP LPDDR4 Debug Tool
The following product photos are available for use by the media, based on the Keysight Photography Use Policy.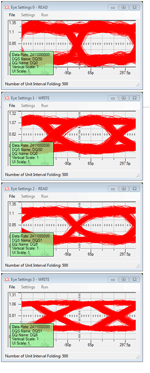 Image 1:
Multiple eye display allows simultaneous viewing of multiple data eye diagrams to enable engineers to perform further testing on bad data eye.
Low-JPEG Download (0.4MB)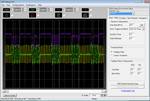 Image 2:
The tool performs quick electrical, timing and eye diagram analysis and allows designers to easily pin point and navigate to areas or data signals of interest for further analysis and collect and analyze statistical data.
Low-JPEG Download (0.4MB)
Related Information
How do I download images: