Keysight E6640A EXM wireless test set
The following product photos are available for use by the media, based on the Keysight Photography Use Policy.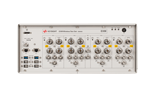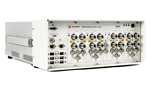 Image 2:
The EXM offers the speed, accuracy and multi-port density to ramp up rapidly and optimize full-volume manufacturing.
Low-JPEG Download (0.2MB)
High-JPEG Download (7.1MB)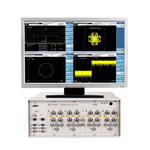 Image 3:
Use the E6640A EXM to parallel test multi-format wireless devices, including 2G, 3G, 4G, and wireless connectivity. Shown clockwise from top-left: WLAN, cdma2000, LTE FDD, and LTE TDD.
Low-JPEG Download (0.4MB)
High-JPEG Download (5.2MB)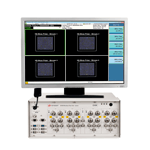 Image 4:
The Keysight EXM wireless test set supports 4x4 True MIMO capability for WLAN design and validation, with up to four TRXs testing multiple-input, multiple-output antenna characteristics simultaneously.
Low-JPEG Download (0.4MB)
High-JPEG Download (5.9MB)
Related Information
How do I download images: